Introducing Kingdom Karnage Balanced Mode
Showcase your skills in the all new Balanced PvP Mode.
In Balanced mode it doesn't matter if people have spent money buying cards to bulk their deck, or if they have been playing longer than you farming to make their deck stronger. In Balanced Mode everyone plays on an even footing with a Preset Deck. You can start today and have a fair chance to do well in this competition.


Top 50 Runs Win

ENJ
When you start your daily Balanced Run you get 2 lives. Duke it out against other players where only skill and tactics matter. Win battles to increase your score and your loot. Each time you lose a battle 1 life is removed. Get as many wins as you can before your 2 lives are used up.


Each week the preset decks rotate. You can see the decks at the bottom of this page.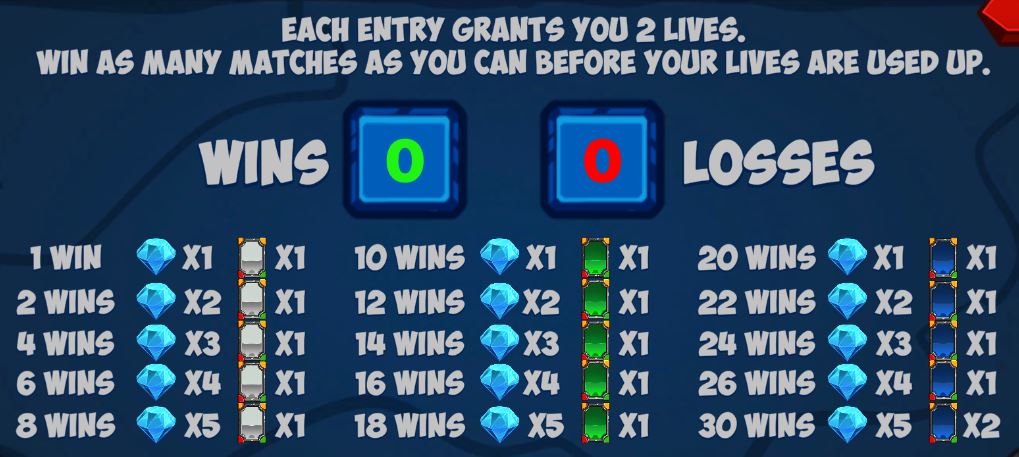 Weekly Prizes for the Most Wins in 1 Balanced Run
| | |
| --- | --- |
| | 75 ENJ |
| | 50 ENJ |
| | 25 ENJ |
| 4-10 | 25 enj store credit |
| 11-20 | 20 enj store credit |
| 21-30 | 15 enj store credit |
| 31-40 | 10 enj store credit |
| 41-50 | 5 enj store credit |

Leader Board

Last Weeks
What are you waiting for? Go get your daily Balanced Mode On

Browser