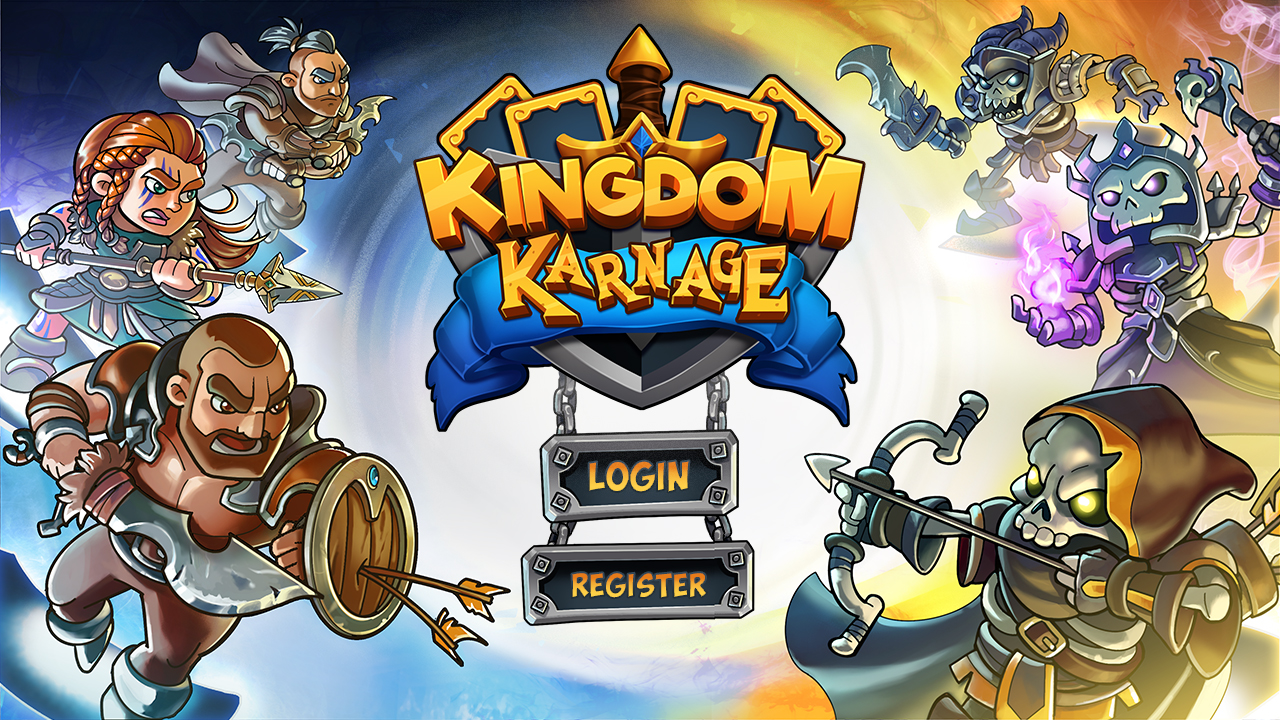 Kingdom Karnage is a free to play animated turn-based strategy game for Android, iOS and Steam.

Collect cards from over 80 characters from 3 different races and 5 different rarities. Level them up by combining cards of the same type.

Equip 25 of your most powerful cards as your deck and march to battle....

Fight in awesome real-time PvP battles. Compete in leagues with monthly prizes; prove you're number 1.

Battle bosses in Dungeons, fight to be king in King of Karnage, enter Challenges, Seasonal Events and more.

Play & Earn with in-game player to player trading!

Collect your Characters and Equipment as onchain NFTs!

Read More...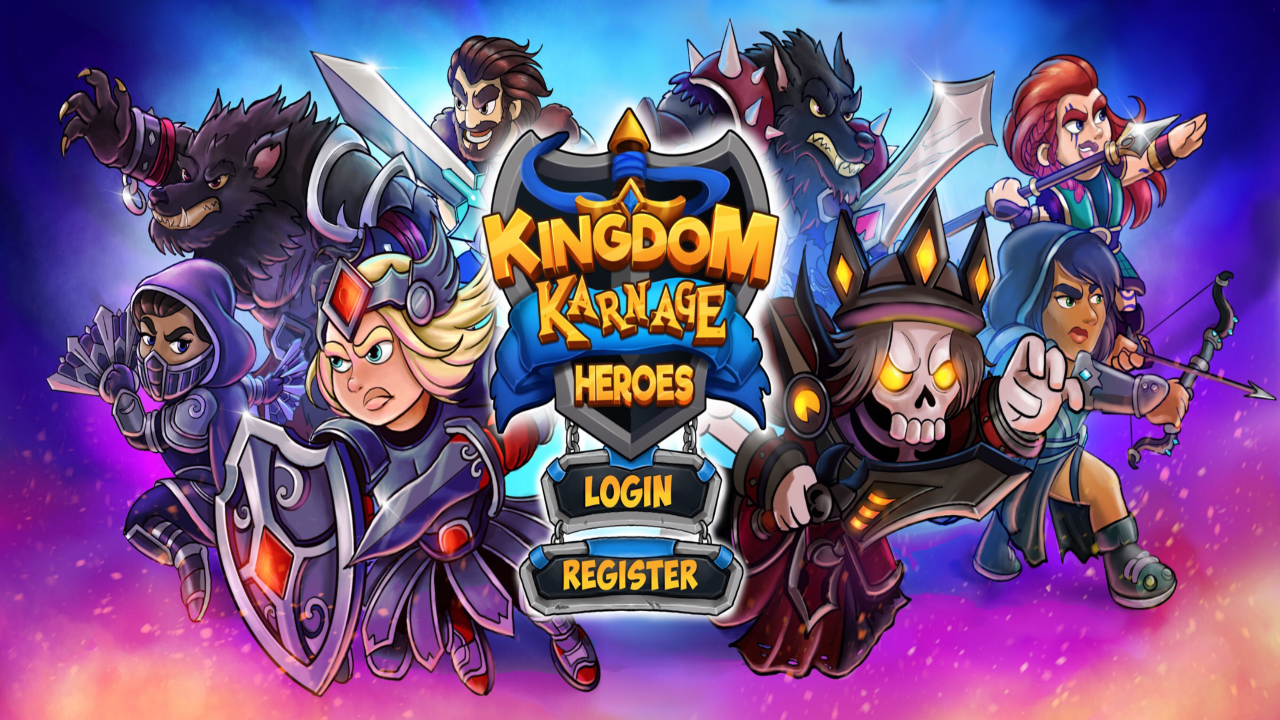 Kingdom Karnage Heroes is a free to play strategy game playable on Android and iOS.

Karnage Heroes pits you in quick automated battles vs other players' decks.

Games are short and sweet, the type of game you always have time for!

Both sides are AI controlled, leaving you to manage your team of warriors.

Earn Ability Points in battle and use these to power up the stats of your team.

Play & Earn. Rise through the ranks to earn $KKT.

Read More...